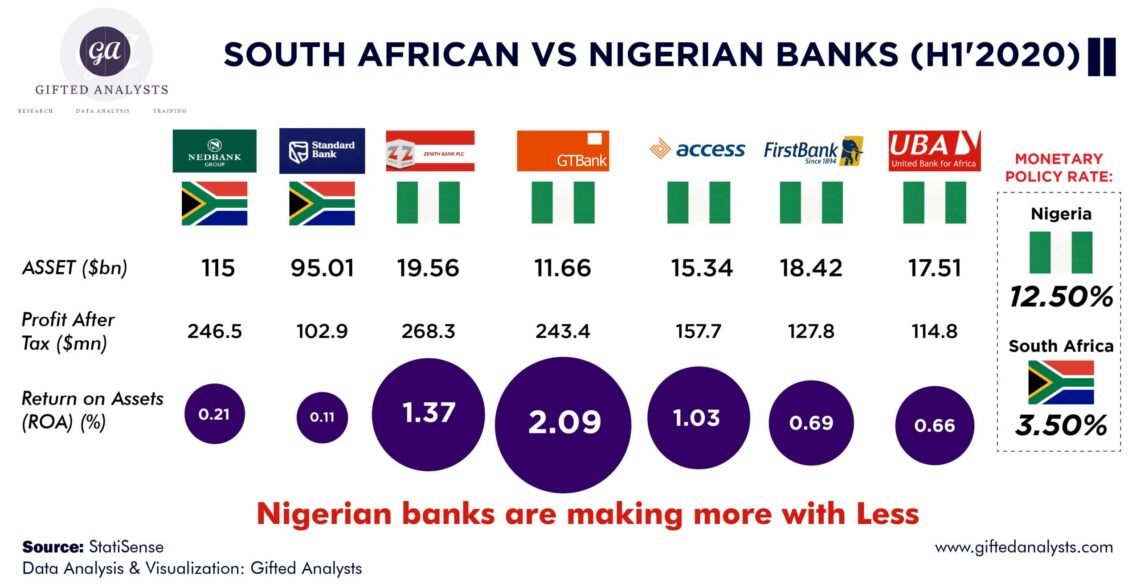 [INFOGRAPHICS] South African Vs Nigeria Banks (H1'2020)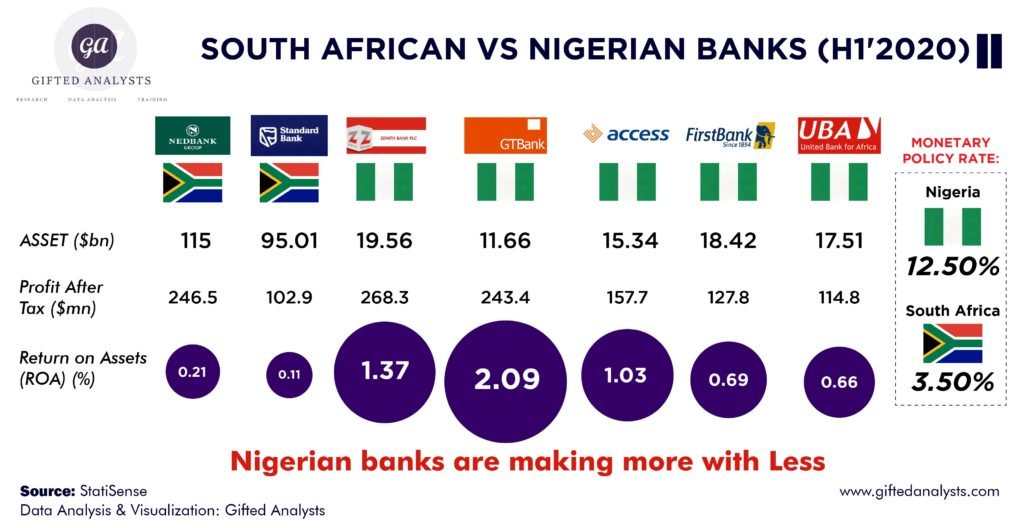 South African banks are bigger than Nigerian banks in terms of Total Assets. However, Nigerian banks are more profitable, looking at return on Assets.
Return on Assets talks about how they are able to utilize their balance sheet (mostly made up of deposits) to drive revenue.
Return on Assets = Profit/Total assets. But why are Nigerian banks doing better?
Take a look at the MPR. The MPR is the benchmark rate for asset pricing. For example, banks will set loan rate at MPR + Premium. For example, 12.5+3.5 = 16%.
For South African banks, the MPR is low, hence the interest they will earn on loan will be lower compared to Nigerian banks.
This means their interest income will be lower, hence their Return on Assets will be lower.