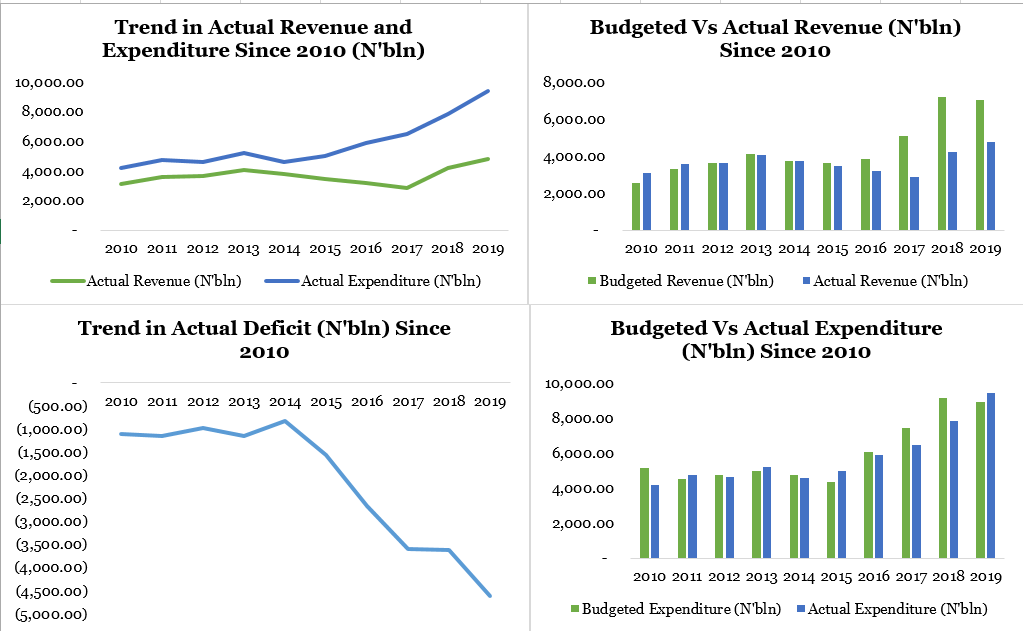 Data on Nigeria's Budgeted and Actual Revenue and Expenses (2010-2019)
Over the past 10 years, Nigeria have recorded surplus (actual revenue minus budgeted revenue) in revenue during three periods and those periods are 2010, 2011 and 2014. In 2010, budgeted revenue was N2.52 trillion while actual revenue was N3.09 trillion. In 2011, the government recorded revenue surplus of N237.50 billion and the revenue surplus was N20.68 billion in 2014.
For expenditure, the Nigerian government have always less than it budgeted with the exception of 2011 and 2019 when it spent more than it budget by 5% on each occasion.
The data file below therefore contains the data on Nigeria's budgeted and actual revenue and expenditure from 2010 to 2019.
Download the data below: