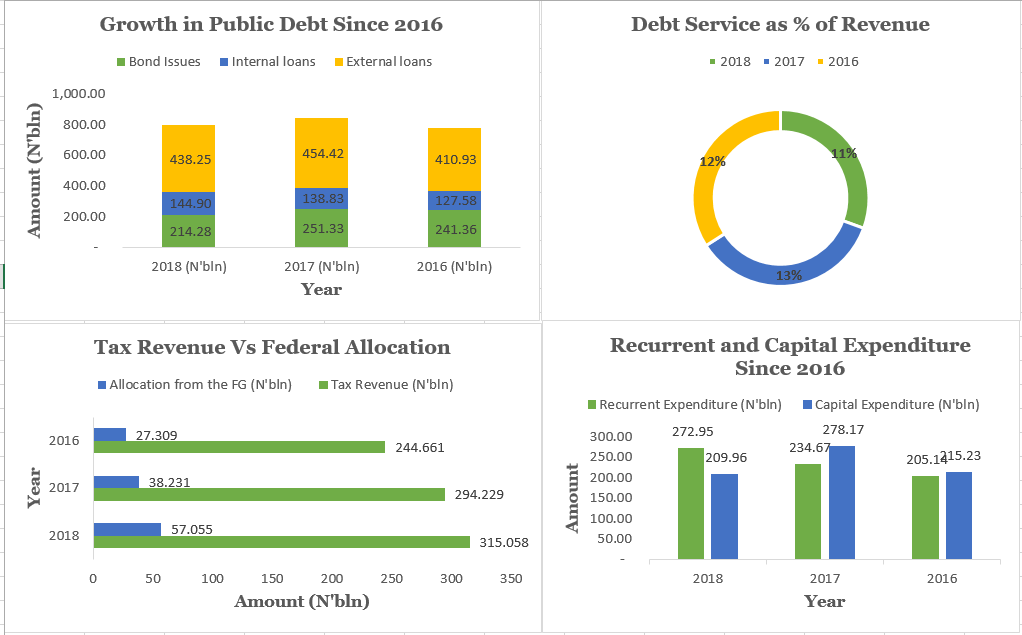 Data on Lagos State Finances (2016-2018)
Between 2016 and 2018, Lagos State Government has spent N712.76 billion on recurrent expenditure while N703.36 billion was spent on capital expenditure. While N122.595 billion was obtained as Federal Allocation from 2016 to 2018, the Lagos state government was able to generate N853.95 billion as tax revenue during the same period under review.
Lagos state debt service as a percentage of revenue is also very low at 12% in 2016, 13% in 2017 and 11% in 2018. Total revenue was N653.01 billion in 2018 while N72.45 billion was spent on debt servicing during the same period.
Furthermore, Total public debt of Lagos state in 2016 was N779.87 billion while it was N844.58 billion in 2017 and in 2018, it was N797.43 billion.
We have filtered out the nose in Lagos state budgets since 2016. As such, you can download the data on Lagos state finance from 2016 to 2018 below: