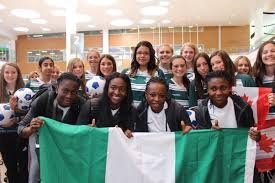 Nigerians in Canada: Landed Permanent Residents as at 2019 is Likely to be Approximately 75,938
By Tunde Omotoye / Image Credit: Quora.com
***Our Data Analysis Master Class 3.0 Holds on 11th & 12th January, 2019. Register Here ***
Introduction
This thread will be looking at Population breakdown of Nigerians in Canada, Population in select cities & industry in such cities, Yearly number of landed immigrants from 2006, Notable Stores & Restaurants in select cities and Some notable Nigerians in Canada as well as what they do.
Some will use data, trends and information they find as a guide. This thread hopes to serve that purpose. Also, like I would always say, as a data person, I love to look at data as it concerns/ relates to my background so to speak.
Population breakdown of Nigerians in Canada
After the last census in 2016 in Canada, about 51,800 identified as Nigerians. This number excludes the 12,138 Nigerians seeking asylum in Canada as at December 2018.
Based on stats from Immigration & Refugee Board of Canada, as at December 2018, Nigeria had the highest number of pending refugee claims of 12,138. It is important to note that only 755 has been approved out of that number.
A snapshot of landed Permanent Residents from Nigeria from 2006.
| | |
| --- | --- |
| Year | Landed Permanent Residents from Nigeria |
| 2006 | 2593 |
| 2007 | 2371 |
| 2008 | 2108 |
| 2009 | 3156 |
| 2010 | 3907 |
| 2011 | 3102 |
| 2012 | 3441 |
| 2013 | 4171 |
| 2014 | 4160 |
| 2015 | 4131 |
Assuming a steady yearly number of 4,000 landed immigrants. This means there should be about 12,000 added from 2017 – 2019. In addition to the number of asylum seekers (12,138) and the last census, this brings an approximate population of 75,938 in number.
Population of Nigerians in select cities & industry in such cities
City: Toronto (Includes GTA Metropolitan containing Peel, Durham, Halton, York regions)
Approx Population: 19,330
Industry: Tech Hub, Financial Services, Wholesale & Distribution, Hydroelectric, Food & Beverage, Aerospace, Education.
Approx Population: 7,425
Industry: Calgary is in the province of Alberta with Energy, Agriculture, Manufacturing, Transportation, and Education & Applied Research being its leading industries.
Approx Population: 3450
Industry: The top industries here are -Business, Finance and Administrative Occupations. -Natural and applied sciences and related occupations. -Health & Research
Approx Population: 4445
City: Mississauga
Approx Population: 2210
Although, both cities are a part of GTA in Toronto. However, worthy of mentions as they have a huge number of Nigerians residing in them. Brampton is said to have the most Nigerians.
Approx Population: 3350
Industry: The top industries in Edmonton are: -Petrochemical (Oil and Gas). -Transportation and Logistics. -Manufacturing: Metal Fabrication & Machinery. -Environmental Engineering Services.
Approx Population: 2020
Industry: The top industries in Ottawa are: – Manufacturing & Construction – Technology – Healthcare & Public Service – Tourism Ottawa is the home to the Nigeria High Commission. Basically, the city Nigerians go for passport renewal.
Approx Population: 1620
Industry: The top industries in Montreal are: Aerospace, Pharmaceuticals, Software Engineering, Telecommunications, Textile and Apparel Manufacturing, Tobacco, Tourism and Transportation.
Approx Population: 955
Industry: The top industries in Regina are: – Steel and Manufacturing. – Information Technology. – Energy and Environment. – Finances & Insurance. – Agribusiness & Agriculture
Other cities worthy of mention are: Saskatoon – 460 Halifax – 355 Ajax – 505 Quebec – 90 Victoria – 80 Saint John – 70
Notable Stores & Restaurants in select cities
It is good to note many Nigerian stores generalize to become 'African Stores' in order to diversify & increase income.
1. Oyato Food African Market – Toronto
2. myChopChop (Online) – Canada Wide
3. Simi African Foods – Toronto
4. SMK African Food – Kitchener
5. African Queen – Ottawa
6. Akin's Int. Foods – Winnipeg
7. Uncle Seth, Scarborough – Toronto
8. African Food General – Winnipeg
9. Folak African Foods – Brampton
10. TK's Authentic African Products – Calgary
11. African Choice Market – Calgary
Notable Nigerian Restaurants:
I talked about the Nigerian restaurants I have been to in Toronto here: http://tiny.cc/obz4hz
1. Get Grill – Brampton
2. Suya Palace – Ottawa
3. Kiza Lounge – Toronto
4. Lagos Lounge – Concord
5. Suya Spot – North York
6. Atiga Restaurant – Winnipeg
7. Flavours Restaurant – Calgary
8. Grey Matlock Bakery (Bread & Pastries) – Brampton
The Nigerian stores and restaurants continue to provide home based produce for students & families. Although, stores are available based on population & demand.
Some notable Nigerians & what they do
1. Masai Ujuri President of Toronto Raptors. To think you can grow up in Zaria and then someday become the President of an NBA club.
2. Nkechi Nwafor-Robinson She is the Associate Vice President of Technology in one of Canada's Big 5, Toronto Dominion Bank. Asides from being a Tech guru, Nkechi is also a Professional Bodybuilder who happens to be an IDFA Athlete. Nkechi beats all kinds of stereotypes.
3. Samuel Oboh Sam was born in Lagos, and he is the first person of African descent to be President of the 110-year old Royal Architectural Institute of Canada. He contributed to projects such as Alberta Legislature Centre Master Plan. One of Alberta's most significant site.
4. Daniel Igali Daniel gave Canada its first and so far only Olympic gold medal in men's wrestling. His story is amusing as he actually visited Canada to represent Nigeria in the 1994 commonwealth games, but did not return after that visit.
5. Stephen Ayeni & Naafiu Mohammed: The two duo were all over the media in Canada for creating what seemed to be an online store for rare African ingredients, "Afrocart'. They met at the University of Toronto in a math class and decided to tend to the needs of many Africans.
6. Israel Idonije A retired Nigerian-Canadian defensive NFL player, and actor, he was named 2002 Manitoba Male Athlete of the Year. Israel had moved to Manitoba with his family when he was 4 years old. Outside NFL, Israel created 'Athlitacomics'. The first company to offer a high-level blend of professional athletics and super-heroic mythology that creates a unique comic content. Also, he created 'Ask The Doctor' a portal allowing anyone, anywhere immediate access to a doctor.
7. Jarome Iginla Imagine playing hockey in a particular league, then when you grow up, you become one of the owners of the team you played for. The Nigerian spirit. Jarome played over 1500 games in the National Hockey League (NHL) for the Calgary Flames and some US teams.
8. Uzoma Asagwara Uzoma was elected to the Legislative Assembly of Manitoba in 2019 Manitoba general election. What is fascinating is that she broke a 150yr old history & won a seat in the Manitoba Legislative House becoming the 1st black MLA elected into Manitoba Legislature.
9. David Defiagbon David was a boxer nicknamed "The Dream". He fought for Canada and won boxing heavyweight silver medal at the 1996 Summer Olympics. Before that, he won Gold for Nigeria in Auckland in 1990 and Bronze at the All Africa games in Cairo.
10. Brenda McWilson Okorogba (MomentsWithBren): Recently named one of the Top 25 RBC Immigrant Award winners in Canada. Brenda has also received the Mayor's Volunteer Award 2019 in Winnipeg, Manitoba. She has helped over 300 people to access scholarships & grants.
Conclusion
Truth is, collectivism continues to make many other ethnic groups in Canada succeed and prosper thereby creating opportunities, growing businesses & dominating. Nigerians in Canada can learn from this.
Tunde Omotoye is a Certified Human Resource Professional, WES Canada Ambassador and Author of the book "Adelaide Street". He can be reached on twitter @TundeTash