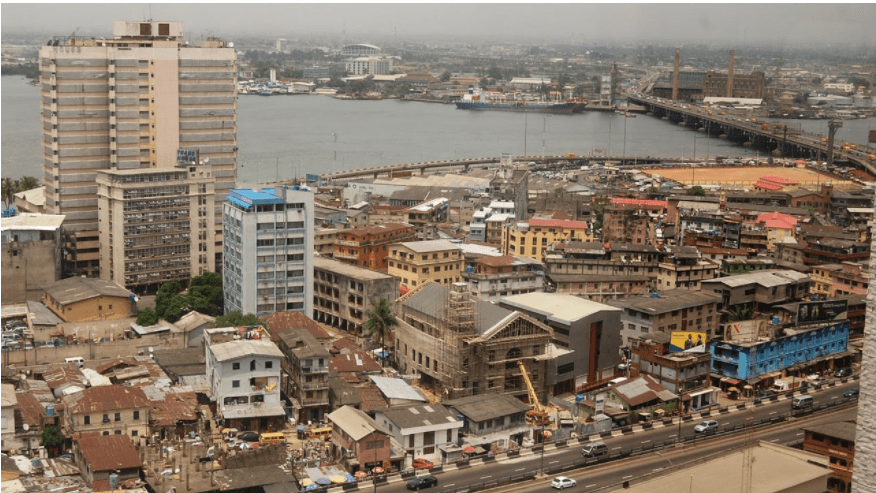 How Profitable is the Lagos Property Market?
The Zonal Structure
•Island 1 represents areas right from Eko Idumota to Victoria Island.
•Island 2 spans Lekki Phase 1 all through Chevron. •Island 3 moves from Ajah to Lakowe.
•Mainland however represents all other areas before the Lagos lagoon/Atlantic Ocean. •Thus, Mainland 1 spans Surulere all through through Gbagada.
•Mainland 2 represents the Ajeromi Ifelodun areas including Isolo.
•Mainland 3 is the seat of Power, that is, the Ikeja and Maryland axis.
•Mainland 4 are the areas close to Lagos border with Ogun State.
Average Price of Land Across the Zones
•On the mainland, the farther the area from the seat of power (Mainland 3 – Ikeja), the lower the average price of land.
•Although Ogba and Magodo (Mainland 4) are closer to Ikeja than, average price of land is higher  in Yaba, Surulere and Gbagada axis because they are closer to the island – the fastest growing part of Lagos state.
•On the Island, the closer the area to Victoria Island (Island 1), the more expensive the average price of land.
•Victoria and Lagos Island is where most of companies situate their head quarters, hence prices are higher there.
•Ajah areas (Island 3) are relatively cheap because for now, they are very far from where significant economic activities take place in Lagos state.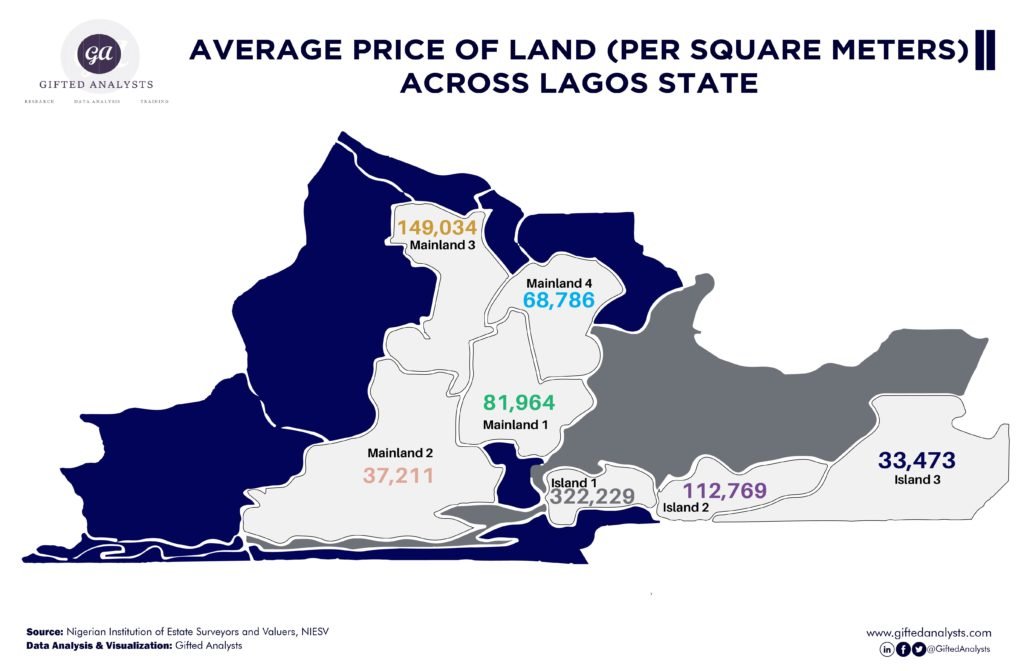 The Methodology and Basis

•The rental and capital values are based on the consensus estimates of property professionals in Lagos state.
•The average rental yield is the average yield for renting out a 3-bedroom and 4-bedroom apartment per year.
•It is critical to understand that these figures used in this report are averages of a consensus of value opinions and may not reflect every individual transaction.
•The higher the capital given the rental value, the lower the rental yield and vice versa.
The rest of this report contains the analysis on the average yield of properties based on each zones and areas highlighted under the Zonal Structure.
Download the report below
Should you need data-backed research and analysis for your business or research needs, you can contact us by sending a mail to info@giftedanalysts.com