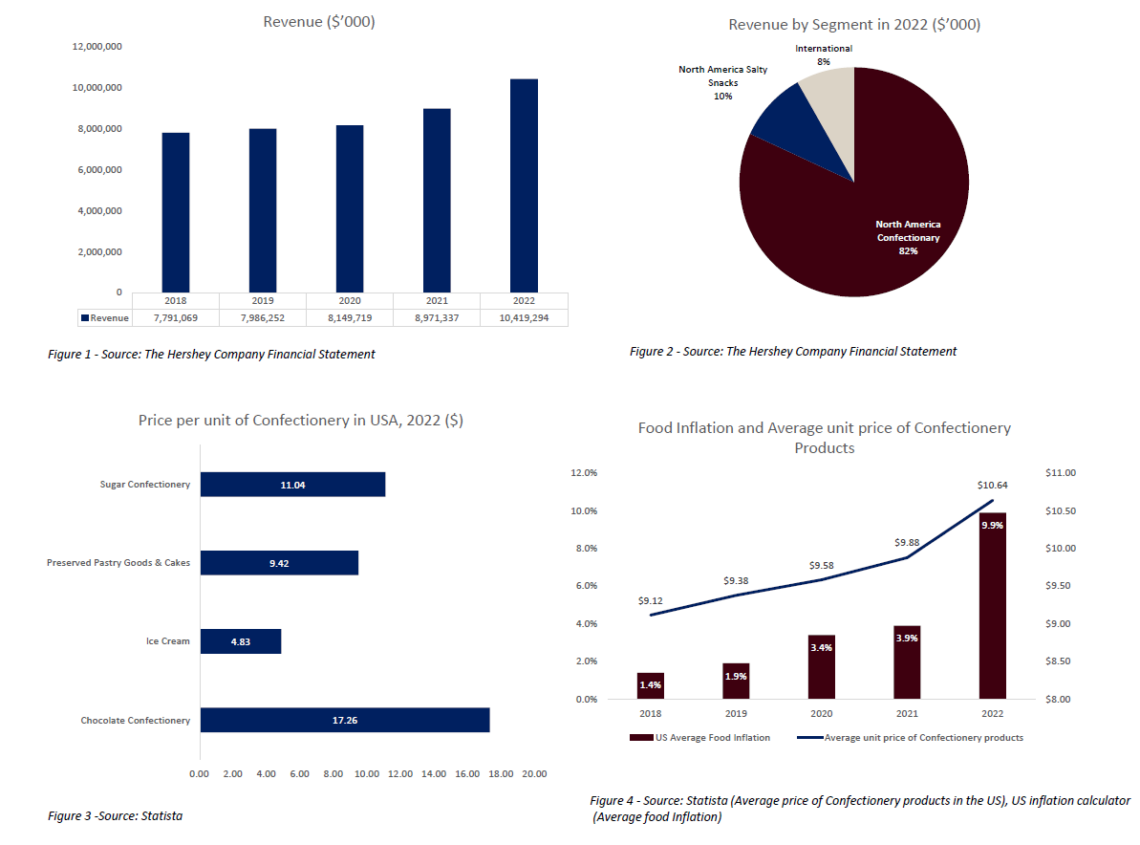 The Hershey Company: Unwrapping the Potentials and Digging into the Chocolate Numbers
The Company and Industry Overview
The Hershey Company is a leading American multinational chocolate manufacturer that also produces baked goods, beverages, and other products. Operating under 80 brands in 70 countries, Hershey's is a global leader in chocolate, sugar confectionery, and chocolate related grocery products. The company prides itself on its values driven approach to snacking, offering moments of goodness through its more than 90 brands and products. Hershey's values include togetherness, integrity, making a difference, and excellence.
Hershey's offers a wide variety of flavours, sizes, and variations of its products. Popular items include Hershey's Milk Chocolate Bar, Hershey's Special Dark Mildly Sweet Chocolate Bar, Hershey's Air Delight Chocolate Bar, Hershey's Milk Chocolate with Almonds Bar, Hershey's Cookies ' Creme Bar, Hershey's Drops, and Hershey's Miniatures. The company sells its products to a diverse range of customers through various channels, including its own retail stores and online With a wide range of products catering to different income and age groups, Hershey's target market is essentially everyone.
The company manufactures and sells confectionery products and pantry items both domestically and internationally through three segments North America Confectionery, North America Salty Snacks, and International (see figures 1 and 2).
The confectionery industry is highly competitive with major players such as Mars, Nestle, Mondelez International, Ferrero, Lindt Sprüngli among others In addition to its own brands, Hershey's also distributes KitKat in the USA through a partnership with Nestle. Data shown below is using current exchange rates and reflects market impacts of the Russia Ukraine war (see figures 3 – 6).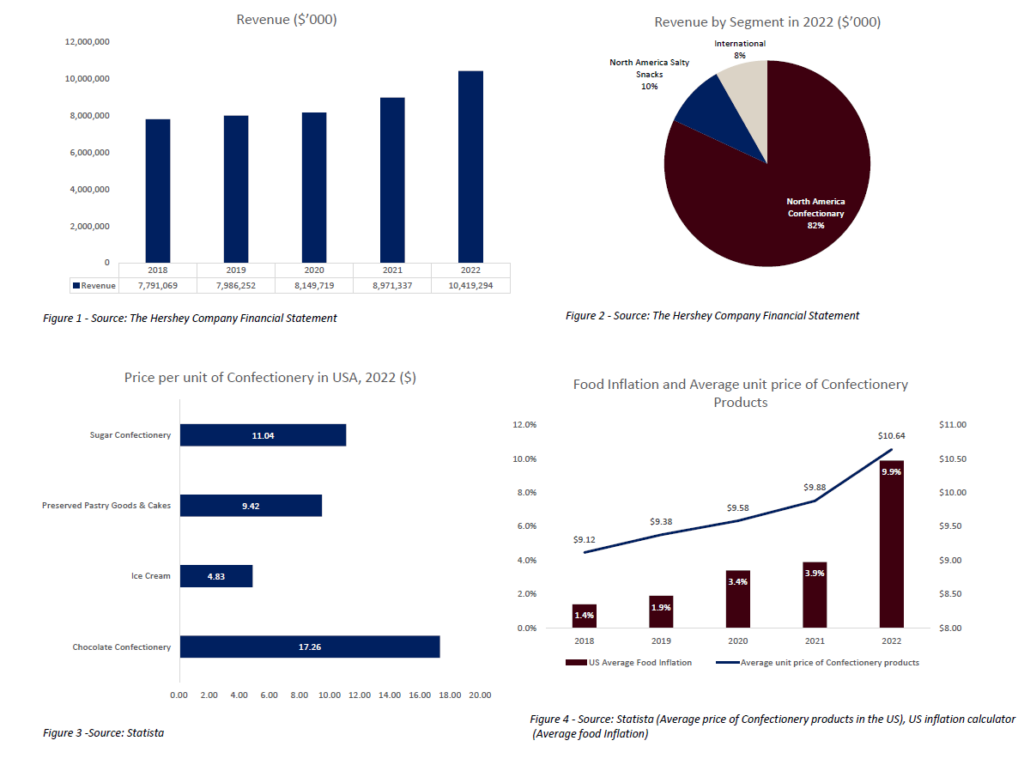 Kindly download the full PDF below: