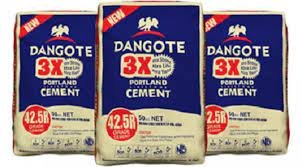 DANGCEM Stock Pitch – by Fatai Aminat Ajiun
BUSINESS OVERVIEW
Dangote Cement Plc, a subsidiary of Dangote Industries founded by Aliko Dangote in 1981 as a trading business was incorporated on 4th November 1992 as an importer of bagged cement.
Over time, the company began to import bulk cement into the Apapa and Port Harcourt terminals which it bagged for distribution. Through the 1990s, the company made a strategic decision to transition from a traditionally based business into a fully-fledged integrated manufacturing operation.
The company got its shares listed on the Nigerian Stock Exchange on 26th October 2010 making it a public company.
The company operates majorly in Nigeria and other 9 African countries (Pan African Countries) which are Tanzania, South Africa, Ethiopia, Cameroon, Congo, Ghana, Senegal, Zambia, and Sierra Leone. Nigeria has been the major revenue generator of the group and has over 60% market share in the industry it operates and capacity of 32.25Mta.
The company has its plant located in Nigeria in three different locations which are Ibese plant in Ogun State, Gboko plant in Benue, and the Obajana plant in Kogi. The Obajana plant is the largest in Sub-saharan Africa with 16.3 million tonnes per year capacity which is greater than BUA Cement's 11MT production capacity and Lafarge's 10.5MT capacity for the year under review (2021).
FINANCIAL ANALYSIS
Short term Stability and Efficiency ratio
DANGCEM has excellent debt recouping days from its debtors as shorter days are recorded, while it battles to pay up its debt to its supplies which are majorly trade payables with over 200days. That said, the company does not really have suppliers for its products as it produces and mines all its raw materials.
Also, past records show that cash which is supposed to be used in expanding the business is been tied up as inventory. This is given that it takes the company more than 90days (3 months) to convert these goods to cash.
However, we consider that DANGCEM has a considerably better financial cushion which is broadly defined to cope with everyday financial shocks while still progressing towards its financial goals as it shows in its cash reserve.
It is forecasted that the company will be solvent in the long run based on our model and past records.
The company had been lowly geared based on its past 5years analysis and we also forecasted that this will continue into the foreseeable future as its debt to equity ratio is averaged at 0.18x. The company will also be able to service its debt as and when due with an increasing debt service coverage ratio from 0.68x in 2017(A) to 1.02x in 2026(F).
DANGCEM has outperformed peer rivals in all financial metrics, as it continues to deliver a higher return to shareholders. A cursory look at the 2021 audited financial statement of the dominant players in the cement industry shows Dangote Cement generated a return on investment (ROI) of 49% compared with Lafarge Africa's ROI of 14% and BUA Cement's 24%.
Download the full report below: