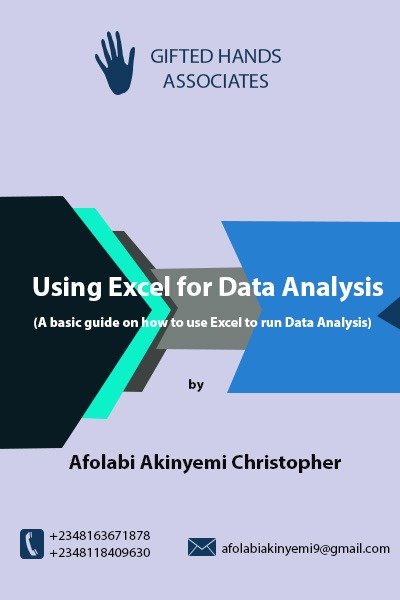 Using Excel for Data Analysis
This is an opportunity to learn how to use Microsoft Excel to analyse data. Many people use Microsoft excel for different purpose but yet do not know that it can also be used to analyse data.
Using Excel is something that is very simple and does not require any technical knowledge. This guide is explained and Illustrated with pictures and you can use the shown data in the picture to practice to know if you have done the correct thing by comparing your result to the one in the picture guide.
Thank you for your time and don't forget to always come back for more as we will continue to provide you with more guide on how to run different data type with other statistical packages like STATA, SPSS and Reviews.
Please, don't forget to share with friends too, comment and also contact us for any clarification on whatever you don't understand. We are always willing and ready to help you.