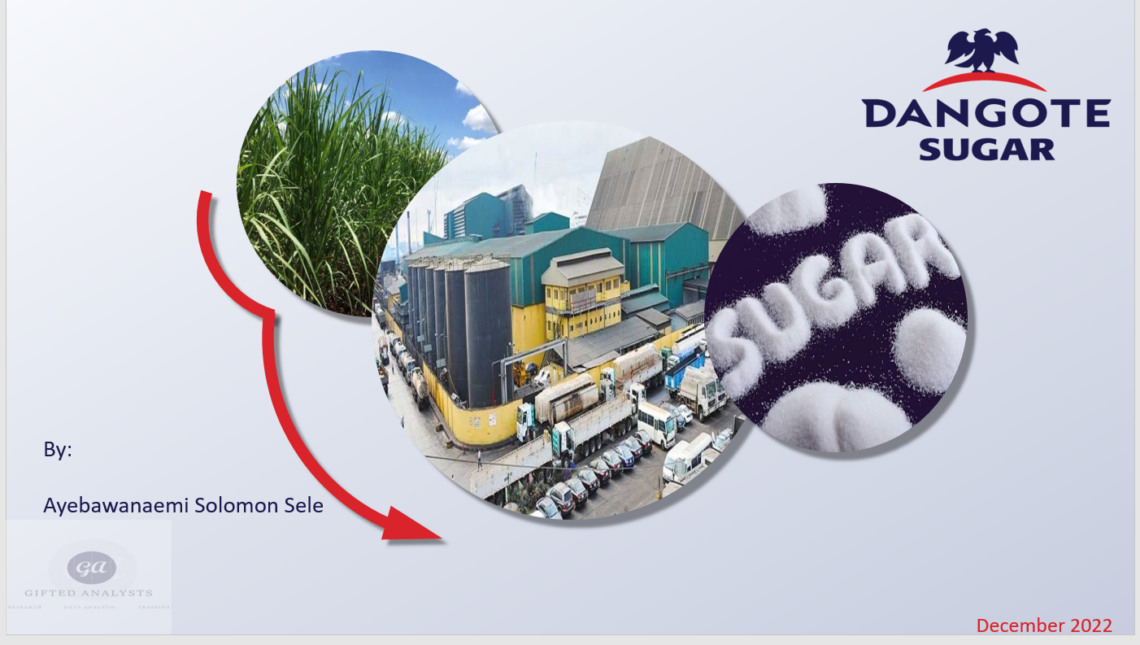 Stock Pitch – Dangote Sugar Refinery Plc
Key Drivers
•Population growth,
•Increased per capita incomes,
•Changes in dietary habits (diet globalization)
•Government policies, (Nigerian Sugar Master Plan, border control measures),
•Trade/export opportunities (implementation of the AfCFTA)
•Expansion projects (Backward Intergration projects, farmer out-grower schemes).
Recommendation
We recommend a BUY on DANGSUGAR based on our target price of N26.31. This representing a potential 72.0% upside on the closing price of N15.30 as of 14th December, 2022.
Year-to-date (YTD), DANGSUGAR has dropped -10% compared to +13.54% and -5.4% for the NGX-ASI and the NGX-CONSUMER GOODS index respectively. Due to this, the stock is trading at its 52-week low of N15.30 per share, creating a value opportunity for investors.
Risks
•Low consumer purchasing power driven by double digit inflation,
•FX scarcity leading to high raw material cost and other input cost,
•Increase in energy cost due to fuel scarcity,
•Smuggling of refined sugar into the country,
•Protracted Apapa gridlock with aggravated impact on distribution.
Download the full presentation below: