[INFOGRAPHICS] H1'20 Top and Bottom Line of Cement Companies in Nigeria
Nigerian cement companies recorded aggregate growth in their revenues and net income for the half year ended Jun'2020. From our analysis, we highlight that cement volumes actually declined for the companies during the period compared to H1'19 and this is as a result of the social distancing lockdown measures (particularly in April) initiated to combat the global pandemic.
However, the decline in volume was offset by an increase in price (started by DANGCEM around February 2020), thus enabling revenue to grow during the period. That is, the increase in revenue (top line) and net income (bottom line) was due to the price effect (increase) which outweighed the volume effect (decline).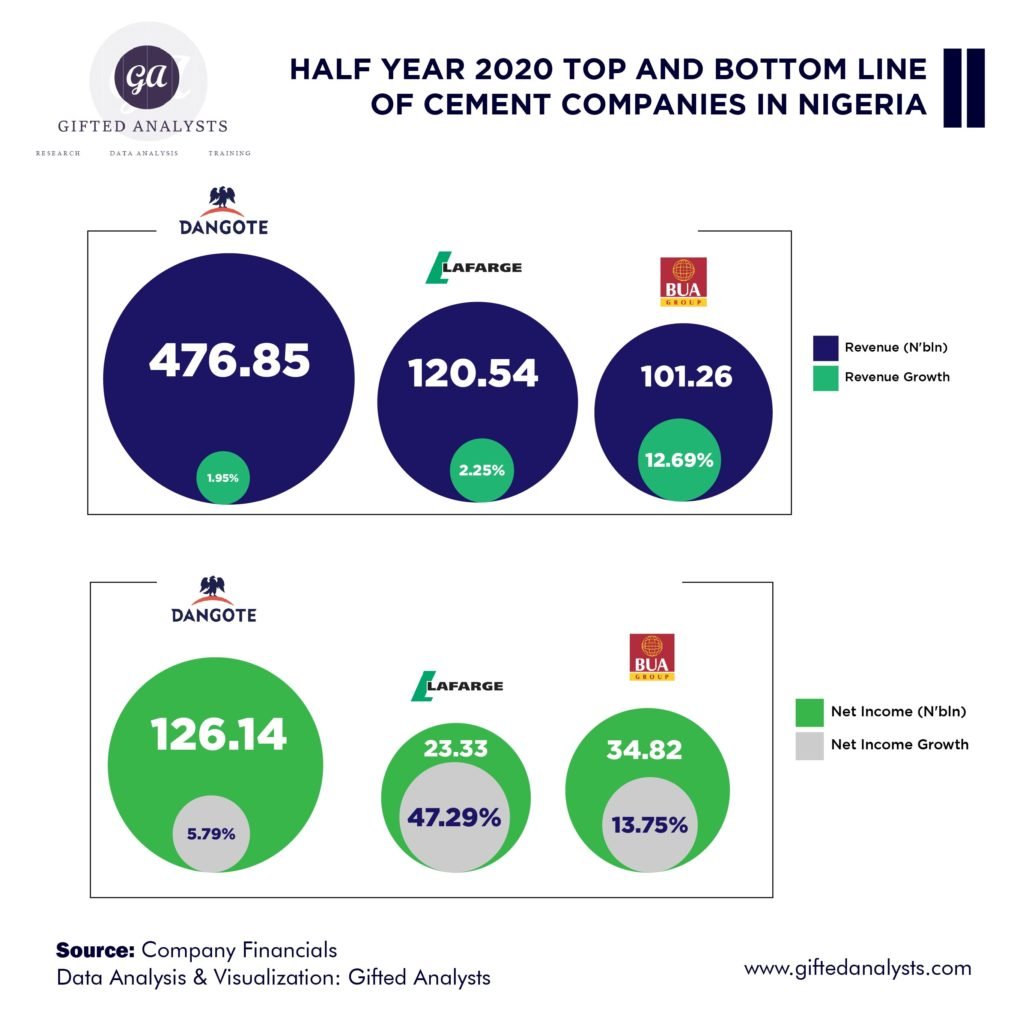 The above does not mean all is well with the construction sector as portrayed. In fact, real GDP for the construction sector will decline in Q2'20 because it is driven by volume (which declined). The nominal GDP for the construction sector in Q2'20 will however increase because it is driven by price.