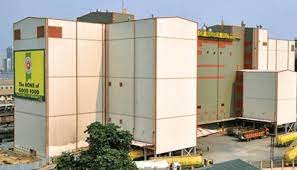 FMN Plc: The Home of Good Food is Moving Beyond Levels
Investment Summary:

Solid operating performance amid unprecedented disruption:
Despite the economic recession in Q2 and Q3 of 2020 of -6.10% and -3.62%, respectively, Flour Mill of Nigeria Plc (FMN Plc) grew its revenue significantly by 34.48% y/y to N771.6 billion in the fiscal year-end, March 2021 (FY-2021). Amidst this blistering topline growth which was majorly driven by improved volume that complemented continued local demand for food products, agro-allied, and sugar, FMN Plc reported an impressive net margin of 3.33% with a 126.05% y/y growth in net profit (N25 billion) in FY-2021 (N11 billion in FY-2020). This shows the resilience of the firm to withstand economic shock and maximize value creation for its stakeholders. Dividend pay-out was maintained at 50.79% on average with a dividend coverage capacity of 3.13x from FY-2017 to FY-2021. We believe the firm's agro-allied
strategy and local content investment, and a consumer-driven cheap-staple-food market which we consider to be largely under-tapped when compared to peers will continue to spur growth and enhance shareholder's return.

Diversified Investment Portfolio over 60 years of operation:
Flour Mill of Nigeria Plc is one of the leading FMCG and a top market player in the flour-based product market. It is the first company to have constructed Nigeria's first wheat mill plant. With 60 years of success celebration, the firm has been able to diversify its core business of food through backward integration into other three revenue-generating segments which include Agro-allied, Sugar, and support services. Growth in these three classes of revenue has been impressive at a CAGR of 23.58%
over the past five years. These three segments reported total revenue of N293 billion (or 38.01% of total revenue) in FY-2021 compared to the N102 billion (or 19.4% of total revenue) in FY-2017. The firm's ability to expand its portfolio size with an explosive growth of this 23.58% CAGR validates its capacity to provide long-term value creation to shareholders while pursuing a de-risk business opportunity.

Trusted Iconic Brand with Brilliant Integration Strategy and Digital Transformation:
Golden Penny brand has stayed in the heart of many Nigerians for many years. in 2019, the firm won the Standard Organization of Nigeria (SON) high-performance award and certification. The firm constantly "produces healthy, nutritious, and great tasting food for the families" and has expanded its geographical footprints across many states in Nigeria. This allows it to expand its customer base, accelerate its solid
market share, and ensure the utmost channel of penetration. To meet up with the industry's growth level, FMN Plc developed an operating model that prioritizes innovation and digital transformation. FMN pride itself on the largest food and agroallied business in Nigeria. It has recently, through a horizontal integration strategy acquired a close competitor, Honey Well Plc to increase its market share to c.42%.
With this positive market competitive positioning, we are optimistic that FMN Plc will maximize shareholders' returns.

Download full report below: