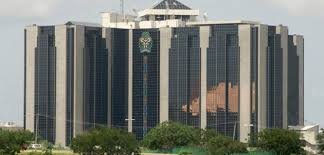 All You Need to Know about Loan to Deposit Ratio of the CBN Aimed at Banks to Lend More Money to Customers
By Kuranga Abdulazeez / Image Credit: newtelegraph.ng
The CBN on July 3, 2019 passed a circular to the commercial banks to mandating them to maintain a Loan to Deposit Ratio (LDR) of 60% by September 30, 2019. Failure to do so will attract an additional Cash Reserve Requirement equal to 50% of the lending shortfall of the target LDR. What this means is that if by September 30, Zenith Bank (for example) requires 25 billion naira to meet 60% of its LDR, then the CBN will remove 12.5 billion naira from the cash reserve of Zenith Bank with the CBN. Note that the cash reserve is a portion of banks' deposits kept with the CBN for regulatory reasons.
By September 26, the total credit of commercial banks grew by 5.33% from N15.57 trillion recorded in May 31, 2019 to N16.40 trillion as at September 26, 2019. This translates to N829 billion increase in LDR within 4 months. Seeing this improvement, the CBN then mandated the banks to increase their LDR to 65% by the end of December 2019.
However, banks that failed to meet 60% threshold were fined to the tune of N499 billion. Privately held banks, regional banks and non-interest banks were not left out with this fine. According to the data gotten from the CBN, the banks fined for not meeting the LDR ratio are:
1.      Zenith Bank- N135.63 billion
2.     Citi Bank- N100.74 billion
3.     United Bank of Africa- N99.68 billion
4.     First Bank of Nigeria- N74.67 billion
5.     Standard Chattered- N30.03 billion
6.     Guaranty Trust Bank- N25.15 billion
7.     FCMB- 14.37 billion
8.     Jaiz Bank- N7.53
9.     Rand Merchant- N2.83
10.  FBNQuest Merchant Bank- N2.70 billion
11.   Keystone Bank- N4.16 billion
12.  Sun Trust Bank- N1.70 billion
The above represent 50% each of the Cash Reserve the banks have with the CBN as at 1st October, 2019. At the CBN MPC meeting held on September 19 and 20, 2019, the CRR was retained at 22.5%. In order to meet this ratio therefore, each of the 12 banks above will need to credit their account with the CBN, with the same amount fined on them. By the end of December, we hope the 12 banks would have complied with the 65% LDR so as not to be fined for the second time.
We will love to get your feedbacks and questions in the comment section.
Related Articles
3.     The Monetary Trilemma as it Relates to Nigeria
4.     Nigeria's Corruption Perception Index (1996-2018)
5.     Significant Relationship among the Components of a Misery Index: The Nigerian Scenario
6.     Sesame Seed as a Nigerian Cash Crop- An Unsung Hero
7.     Simple Analysis of ORide's Business Model
8.     Analyzing Time Series Data Using Eviews: A case for Single Equation