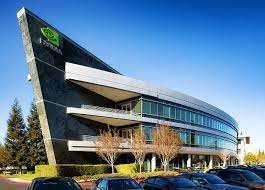 How Resilient is NVIDIA in the Face of Today's Downturn?
The global economy is off to a rough start in 2022, with the Russia-Ukraine conflict, China's lockdown,
supply chain chaos, decades-high inflation, soaring oil prices, and increased global market uncertainty all
playing a role. This year has seen billions of dollars wiped off NVIDIA's market capitalization, just like
other tech giants (down 48 percent YTD). Is NVIDIA well-equipped to weather the current bear market?

 Federal Reserve hawkish rates hike has led to a tightening of the money supply; sell-offs
in risky assets; equities and cryptocurrencies has eroded trillions of dollars, especially in tech stocks.
 NVIDIA gaming segment contributed the most to its topline at a staggering $12.5b.
NVIDIA data center business also totaled $10.8bn, Professional visualization, OEM and Automotive
also contributed $1.7bn, $1bn and $865mn respectively.
 Strong EBITDA margin, despite headwinds; NVIDIA's EBITDA was back to pre-pandemic
levels in FY2022, at 41.75%. Despite rising costs and supply chain disruptions, NVIDIA maintains
strong revenue to profit rate at 36.2%, totaling Profit after tax to $9.75bn.
 Amidst sell-offs, NVIDIA presents strong fundamentals; With an estimated $4.31 forward
EPS and 30.58x P/E multiple, an implied price per share of $131.76 is arrived at – 27% discount
compared to $159.82. NVIDIA's forward EBITDA of $12.5bn together with its estimated EV/EBITDA
multiple of 36.95x is used to arrive at an Enterprise value of $464.5bn. A discounted cash flow fair
value per share of $119.62 is also estimated using 7.4% WACC (See WACC) and 1.5% growth rate.
Consolidating our forecast, the P/E and the EV/EBITDA multiples arrived at $131.76 and $288.21 per
share value respectively. Whereas, the DCF fair value per share is estimated at $119.62, resulting in an
overall target price of $179.86 per share, a 12.5% upside. (See Appendix).
Download the full report below: