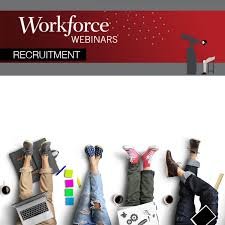 Download Workforce Past Questions
 Image Credit: Workforce
I hope you still remembered my story on writing dragnet exams.
Well, unlike dragnet, workforce aptitude tests are relatively easy and their abstract questions are the easiest which I have come across out of all the aptitude tests I have done in 2019. Workforce conducts exams for most of the companies outsourcing their recruitment for entry level. They conduct exam for sterling bank, Ecobank, Fidelity bank, Heritage bank, CitiBank, Total Nigeria, Leadway Assurance, MRS, Axxela, Conoil and a host of other companies. Currently, applications are ongoing for executive trainees for a new commercial bank as well as Oando Graduate Accelerated Programme. They are both handled by Workforce. Therefore, you should have it in mind that an aptitude test will be organized which is why you need to prepare for it.
Below is a list of compiled workforce past questions which I believe will help you prepare for the upcoming tests.
                                    Workforce Ability Questions and Answer 3.0 
                                    Workforce Ability Questions and Answer 4.0 
                                     Workforce Ability Questions and Answers 1.0 
                                      Workforce_Free_Test_Question-1-1
Related Post
Download Dragnet Past Questions